It's time for a bit of work-related, personal news… My career has been one where I've followed a slightly unusual path, jumping at opportunities that have presented themselves. From a languages degree to Technical Authoring, then to Agile as a Scrum Master, I've been keen to explore different areas in a way that's hopefully also been useful to my employer at the time.
I've been fulfilling a Scrum Master role for more-or-less seven years now, ranging from a highly Agile software company, to an American multi-national, to most recently an academic publishing business, which can only be described as slower-paced. I've really enjoyed working with various teams over the years but I've struggled to settle into a purely Agile Coach role, often ending up more of a Project Manager (for better, or for worse).
Our current challenge at the Royal Society of Chemistry is a big one, but one that will be familiar to many companies. We've grown up with a huge, and largely poorly-understood, legacy in-house infrastructure which has now become unsustainable. Over twelve months ago, we took the decision to take a strangulation approach to it, and gradually rearchitect it in the Amazon Web Services cloud.
It quickly became evident, however, that even after this decision had been taken, there was little movement in actually spinning up AWS infrastructure and we didn't have the in-house knowledge to take a best-practice approach to the architecture. As Scrum Master to the team most directly impacted by this – and therefore as the person who was supposed to remove blockers and impediments – this rapidly became a significant concern.
And so, I took it upon myself to throw myself behind the cloud adoption strategy. Last autumn, I passed the AWS Certified Cloud Practitioner exam and I started studying for the Solutions Architect Associate exam. More recently, working with an external consultancy, we've been looking at forming a Cloud Centre of Excellence (CCoE), as recommended by AWS. One of the features of a CCoE is to drive the organisational change needed when adopting cloud technologies, and in particular evangelising a DevOps operating model. I've also been showcasing the technologies to our stakeholders to help them understand the transformation we're doing. Both of these aspects are very similar to what I had been doing promoting Agile.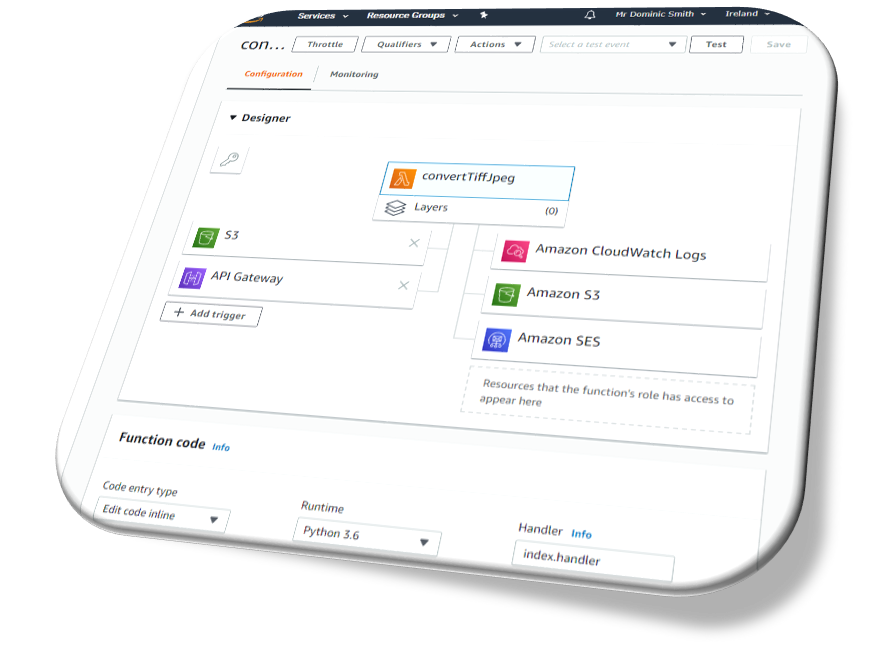 Last week, all this became official. My job title is now a Solutions Architect, still at the RSC, but now in the Site Reliability Engineering team, with the aim of driving our cloud-related projects forward. I'll still be working on the same cloud migration project with the same people but now in a much more technical capacity. I'm really looking forward to getting stuck into the new role properly as we have the opportunity to make a significant difference. Time will tell, but the team has already delivered some impressive work in the last few months, and I'm sure there's a lot more to come.