I hadn't planned to come to Frutillar in my itinerary, but the problems at the campsite in Entre Lagos meant that I came here in the hope of finding a better option. I'm very glad I stopped: not only was the weather better, but the town is beautiful.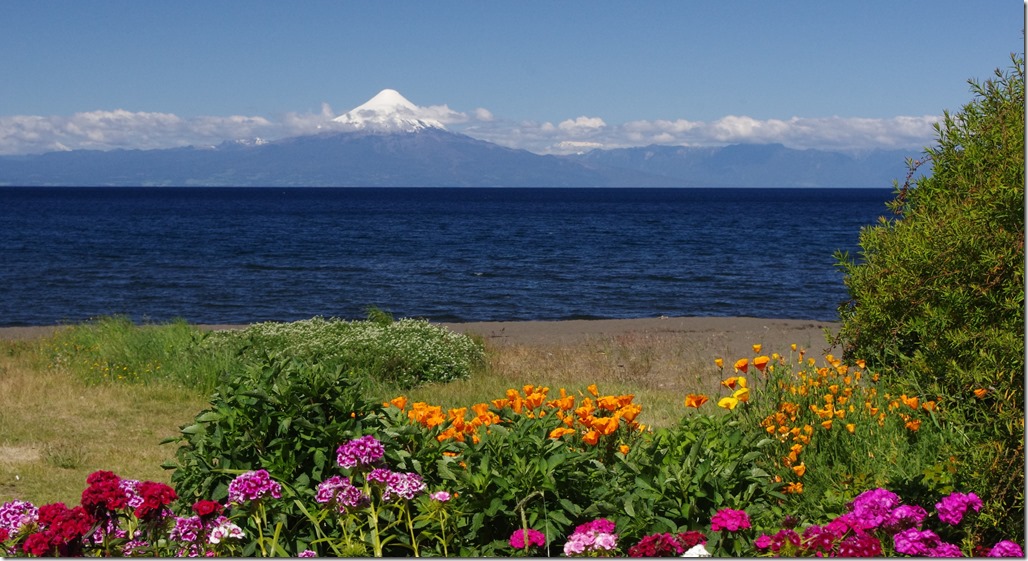 Frutillar, located on the banks of the Lago Llanquihue and in the shadow of the Volcán Osorno, is one of the places in the region that retains a very Germanic feel. Not only does much of the architecture look as though it has been plucked from Alpine villages, but along the lakefront there are plenty of picturesque shops selling 'Küchen' (which seems to be basically any form of fruit-based cake) and Strudel. There's even the first Lutheran Church that I've found in Chile.
This is no accident: in the mid-nineteeth century the Chilean government encouraged immigration to dilute the power of the Mapuche in this area, and the Germans in particular answered this call.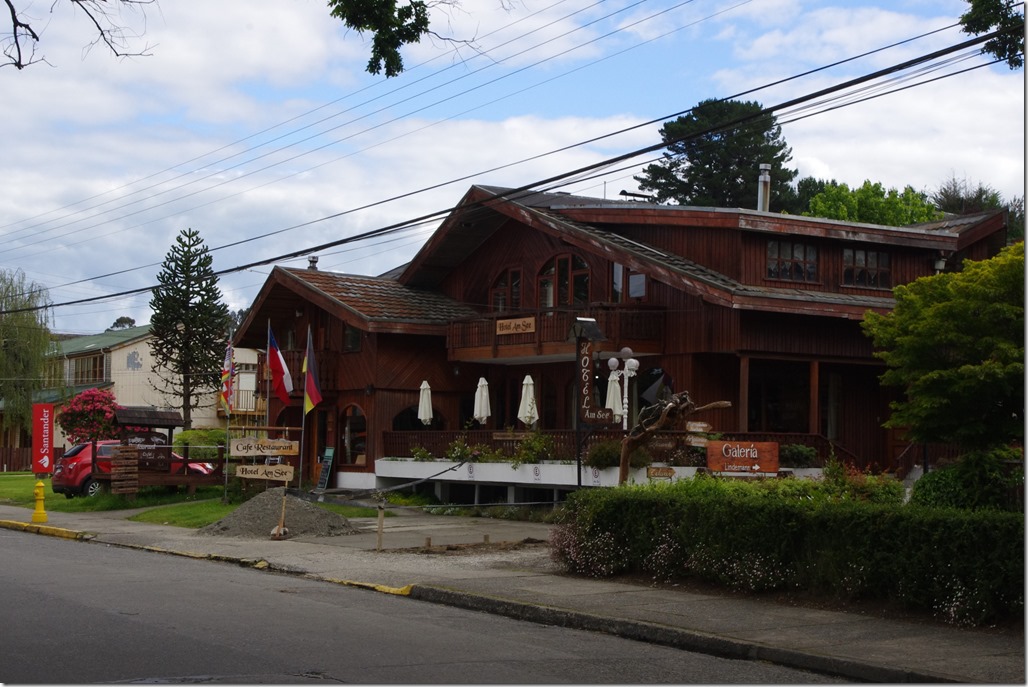 The town itself is split into two – the lower town by the lake is the tourist area and, probably about a mile away uphill, is the upper town, which is the business end of things. The main campsite is between the two, which means it has some spectacular views towards the volcano. It's also a working farm, and the menagerie of ducklings, cows, dogs, tiny kittens and geese wondering past your tent meant anything could happen. There was lots of interest in what I was doing, particularly when it involved cooking!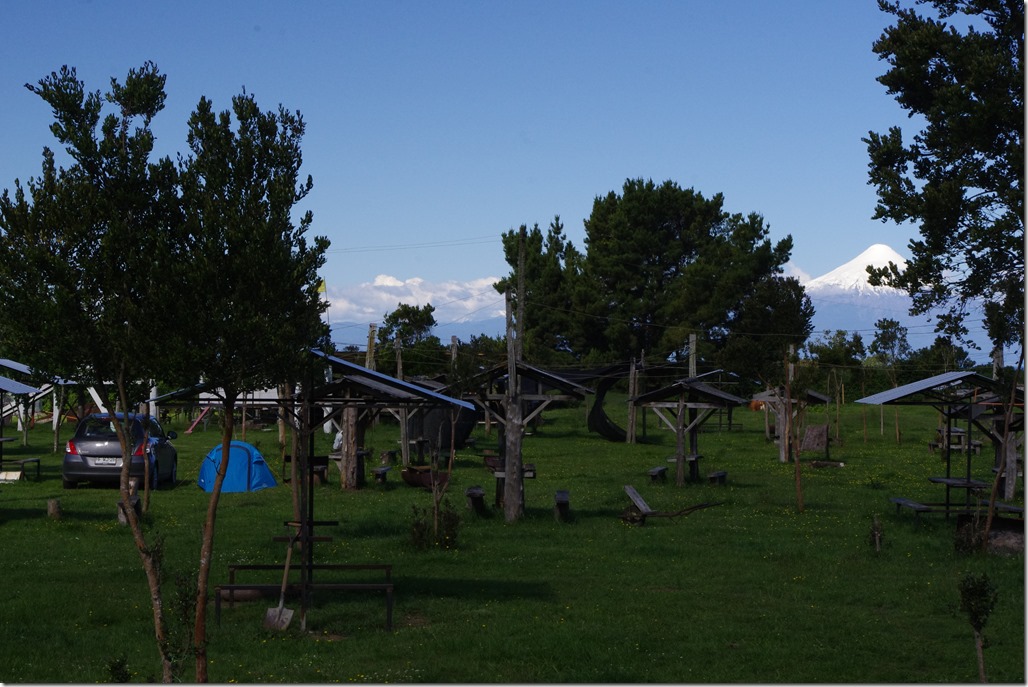 It was from here that I also took part in the CQWW DX CW amateur radio competition for 2015. More on that in a different post…