Getting there
The drive from Valdivia was easy. Again, traffic on Ruta 5 was surprisingly light. There were two tolls, one just south of Valdivia (2200CLP, about £2.20) and another at the exit to Osorno (600CLP). There were none of the problems with roadworks that affected me yesterday.
The only issue was finding the hotel. It's just on the outskirts on the main road into Osorno, so much so that it took me by surprise. The apartments at Apart Hotel Blumenau are very nice, and mine even more so – a mixup with my booking (to which I was oblivious) meant that I ended up with a huge room for four people. Incidentally, you might gather that this area was largely settled by Bavarians, hence both the architecture in Osorno and the fact that Valdivia's greatest export is probably Kunstmann beer, a very Germanic-style beer, complete with the slogan 'Das gute Bier'.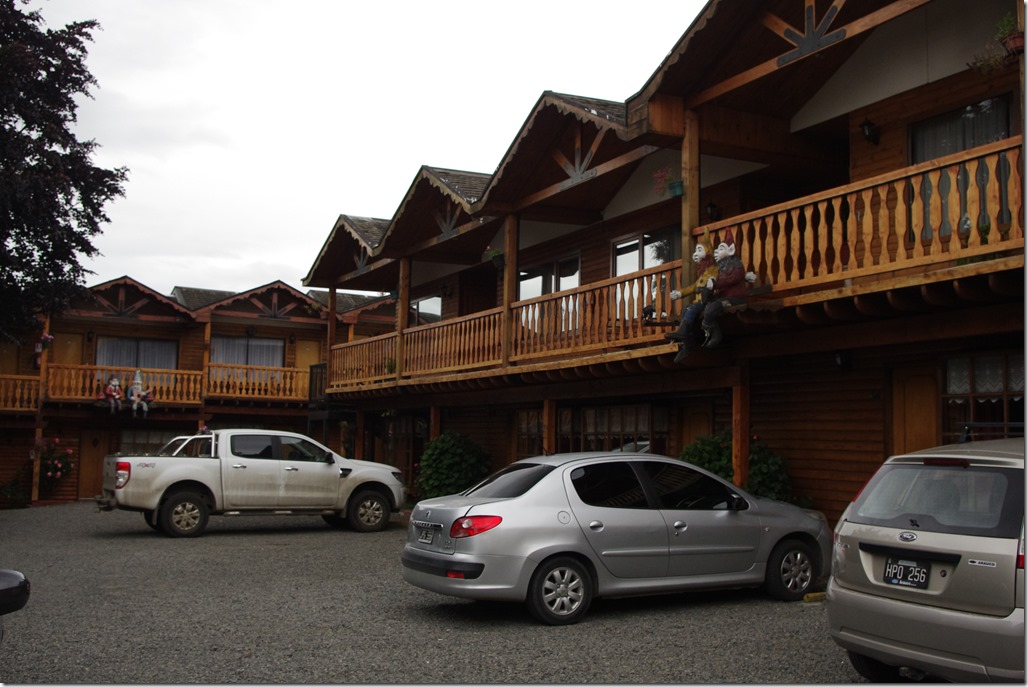 Osorno
What to say of Osorno itself? One phrase comes to mind: building site. I'm very glad my hotel is a couple miles from the town centre because going any further into the city by car would be a nightmare. A large number of the roads seem to be being dug up and there are diversions everywhere. This rather detracts from the wooden houses, which my guidebook euphemistically describes as 'weather-beaten', for which the city is famous.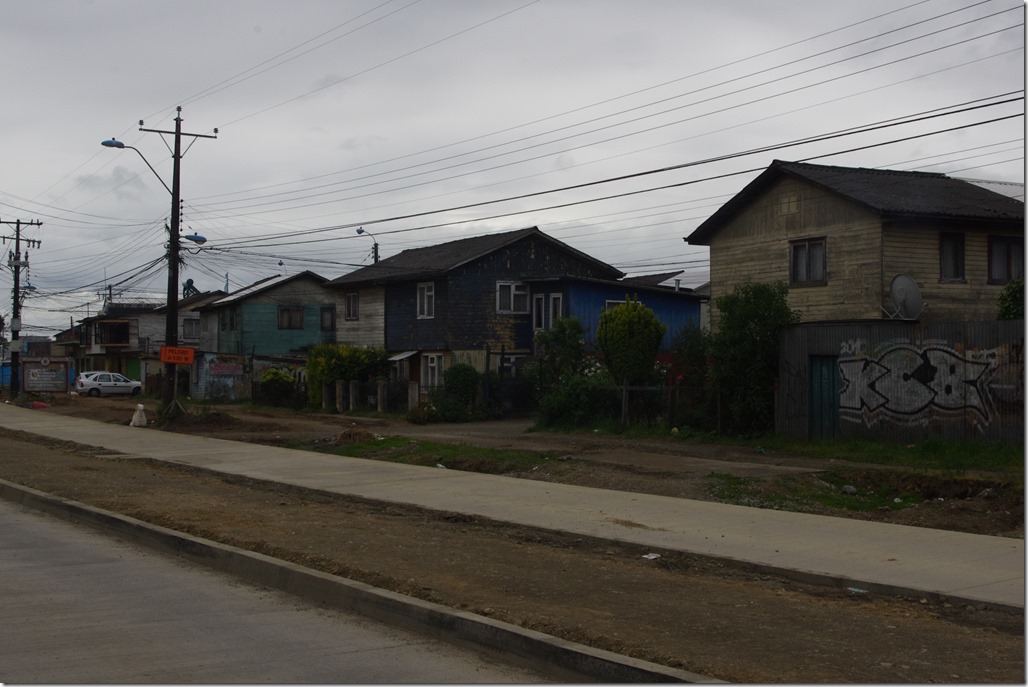 Osorno, according to everyone I've spoken to, is the centre of Chile's agricultural industry and is home to a major cattle market twice a week. Other than a few milk cooperatives, however, I saw very little sign of this. There seem to be a surprising number of car garages and forecourts on the roads into the city, which is much larger than would be suggested by an 'agricultural centre'. Once you find the city centre, however, it's quite pleasant but still very busy (despite how the photo below appears!).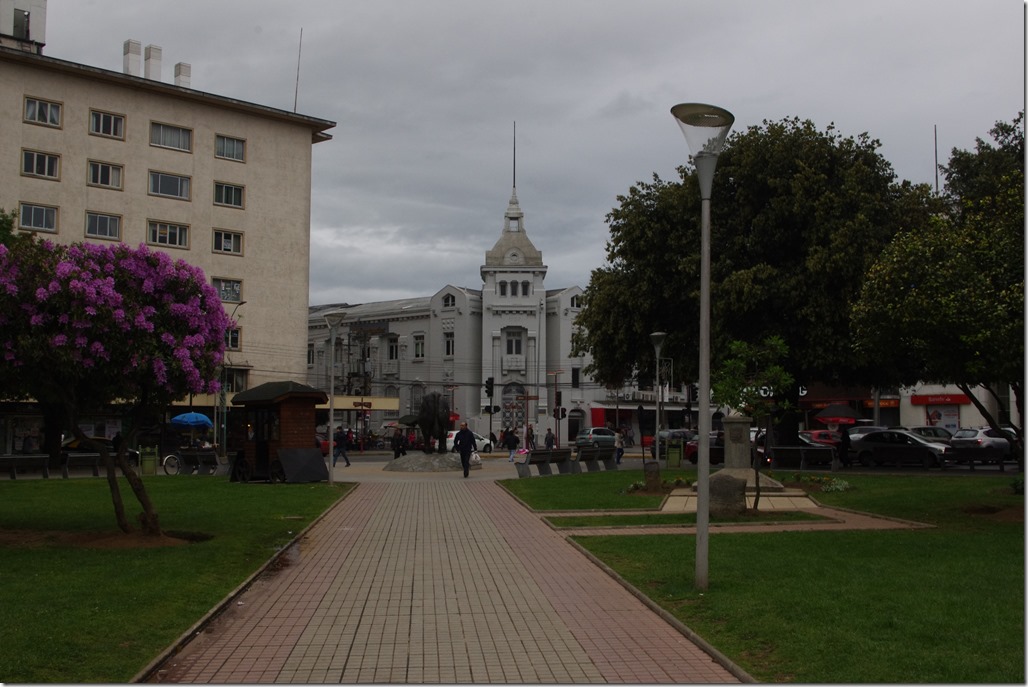 There's really not that much more to say about Osorno city itself, so I'm looking forward to heading back inland towards the lakes tomorrow. It sounds as though the weather, which has been showery for the last couple days, should improve over the weekend too, which will be good as I'll be under canvas once again.