Xoldoko Gaina F/PO-245 (1 point)
After the frustration of the Pic de Guilhers yesterday, I left my hotel in St. Jean de Luz early, with the aim of climbing Xoldoko Gaina (aka Choldocogagna) before heading to Bilbao for my return flight back to the UK.
The path for this one starts in the village of Biriatou, just on the French side of the border by the A63 motorway. By the way, there are lots of toll booths on the motorway around the border area, so be prepared to have to pay several times if you are leaving the motorway – it's only a couple of euros each time, though.
In the village, you can park in the car park behind the church and walk up the hill to pick up the road heading east from the village. At the fork at 43.3327, -1.7397 bear right and the tarmac gives way to a path leading up through woodland and then into open countryside.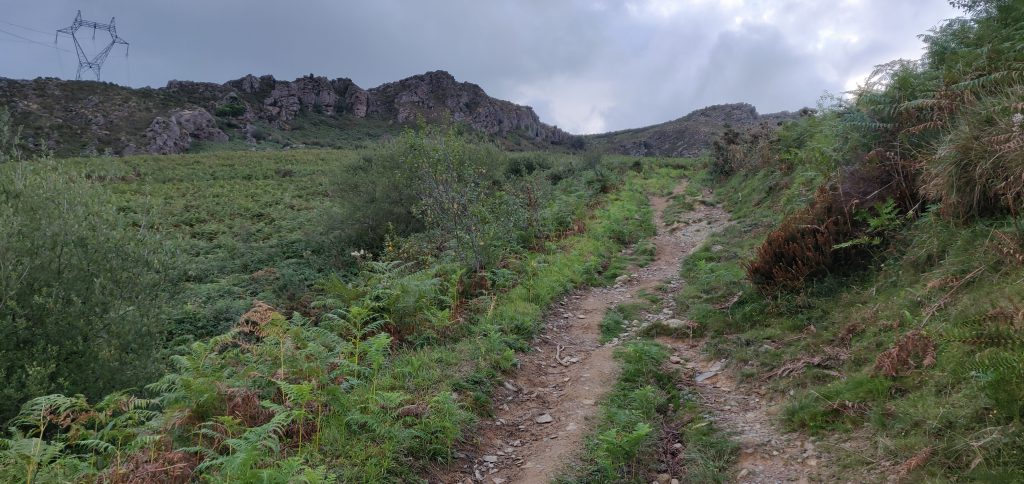 The obvious path leads you up onto the ridge – it isn't a difficult ascent – roughly following the high voltage electricity line that crosses the river (which at this point forms the French/Spanish border) in the valley below. Once you are up on the ridge, there's a fantastic view Hendaye/Irún (in practice the same town but Hendaye is in France on the north side of the river and Irún is on the Spanish side) and out over the Bay of Biscay and up the Landes coast.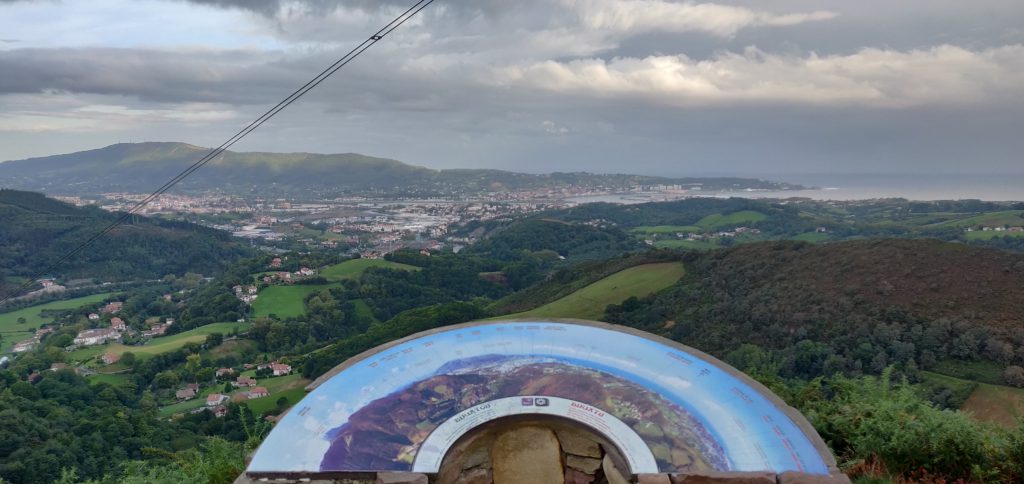 From here, it's only a little further uphill to the summit, which has a nice flat area for setting up an antenna.
It was still fairly early in the morning as I'd parked in Biriatou at 08:30 local time, and reached the summit about 55 minutes later. From the top I made seven contacts before packing up and descending the 45 minutes back to the car. The walk has a 290m ascent over about 2.9km.
Leaving Biriatou, I made a quick stop for fuel in Irún (where diesel for my hire car was cheaper than in France), before heading to the airport.
Total distance:
6520 m
Total climbing:
575 m
Total time:
02:22:01
Download