I've recently returned from a few days in Prague doing tourism and sightseeing. While the primary focus of the trip wasn't radio, I noticed that there's a SOTA summit on the outskirts of the city, which I had to go to.
OK/ST-084: Ládví
Getting to Ládví requires no car hire at all. If you are in Prague (and you should go – it's a beautiful city), this summit is accessible via public transport.
The only real instruction is to take the metro to Ládví station on the Prague metro, Line C. If you are in the city for a while, you will probably already know that a ticket covering all metro lines, buses and trams on the fantastically integrated transport network costs just 310 CZH (about £10.50) for three days. This means that there is no additional cost to activate this hill.
Ládví station is on the northern outskirts of Prague city. You come up out of the underground into a commercial centre with supermarket and also a local street market.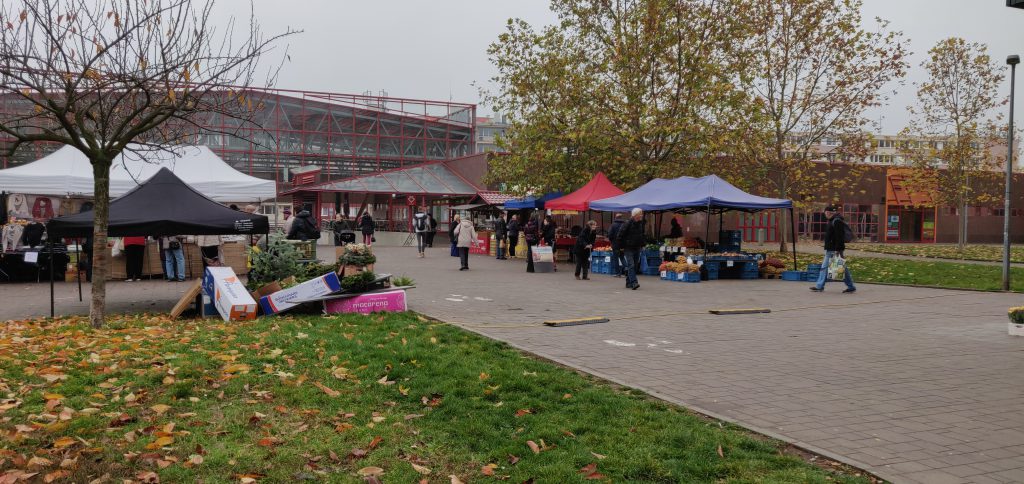 From here, walk along the wide cycle/foot path through the tower blocks – the first tower blocks I'd seen in the trip – over a road, gradually heading up a slight incline. (The road is Žernosecká; it's not particularly busy and there's a pedestrian crossing.)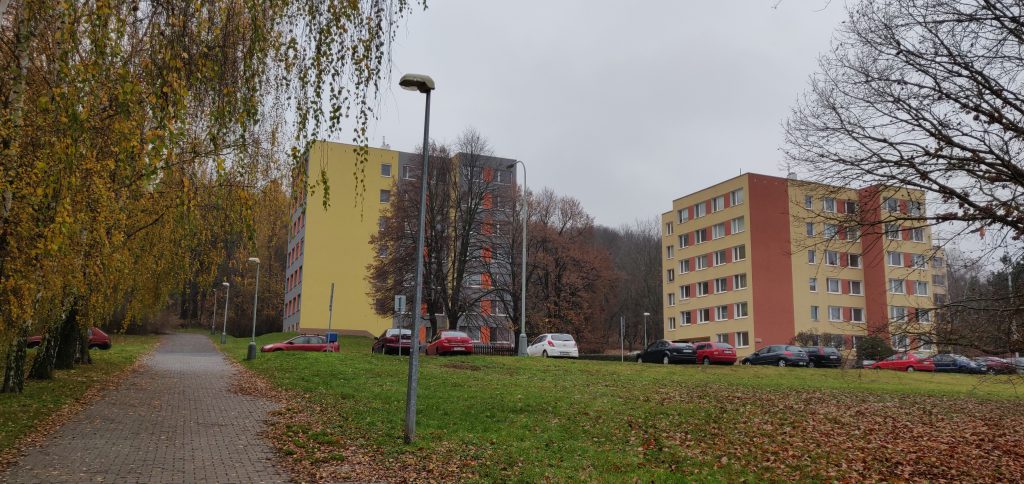 The path soon gives way to a narrow path which splits. You can go up either route, but I headed right, through the trees. Again, this isn't a particularly steep path, nor was it very slippery despite the damp autumn leaves on the ground. In fact, there's a layer of tarmac underneath the path but a thin layer of mud had built up in places. Near the top of the ascent, you are inside the activation zone. You can normally turn left to reach the official summit, but on my visit it was taped off due to tree felling.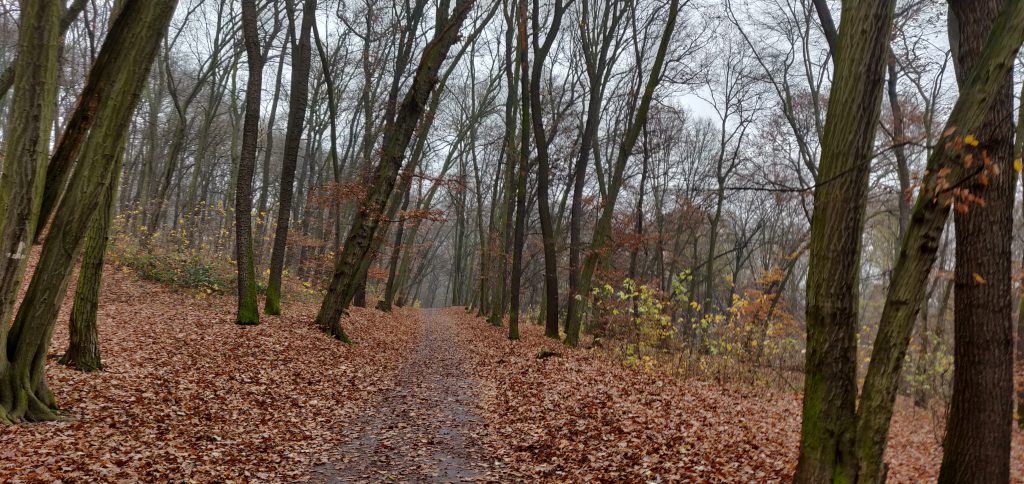 Instead, I headed right to the children's play area, where there's a useful bench, about fifteen minutes' walk from the metro stop. Here, I was able to use bungees to hold up my fibreglass pole and soon had set up the gear.
But something wasn't right. My antenna didn't really sound like an antenna. I wasn't getting spotted by the RBN, even enabling the ATU in my KX2 there were SWR problems, and after too long calling CQ to no avail, I spent more time fault-finding. It eventually transpired that the problem was an easy one: a patch lead had become intermittent. Holding it in exactly the right place solved the issues and this was good enough to get 3 QSOs on 20m and 3 on 30m, enough to get the one point the hill is worth.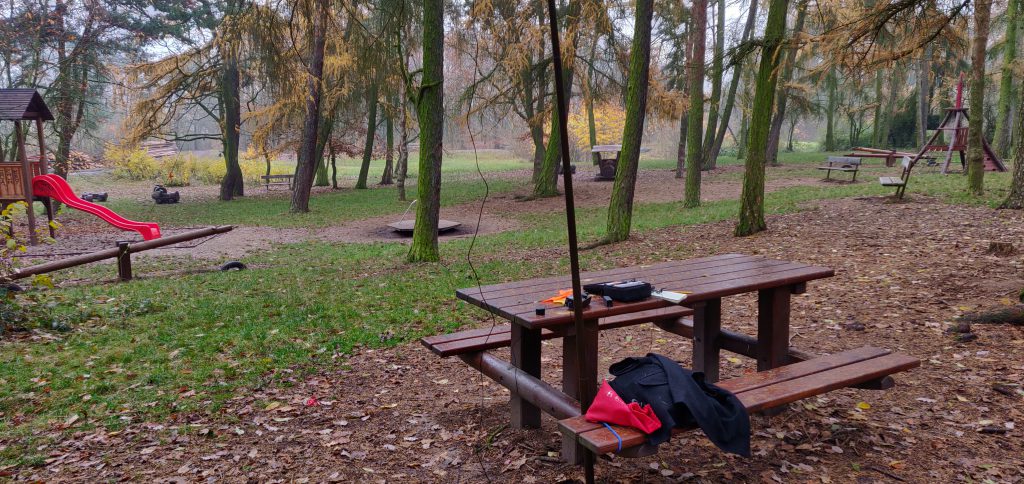 This is a lovely little hill to activate and a wonderful way to spend a half-day while in the area.
Total distance:
2931 m
Total climbing:
0 m
Download